Heyyyyyy!! It has been soooooo long😄😄😄 I know! I know! But i have an apology for you that i will not be able to post my Vlogs as someone accidentally deleted them😨😨😨 But don't worry as i will be posting a lot more blogs!! Soo as you all know that winter is approaching and some people might wanna take a peek at a nice winter place! So i present "Top 5 Destinations to visit this Winter"😃😃 And there are going to be two Pakistan destinations and three international destinations!!!
Whitefish is a resort town in the Rocky Mountains of northwest Montana. It's a gateway to the jagged peaks, lakes and glacier-carved valleys of Glacier National Park. Ski and mountain-bike trails wind downhill at Whitefish Mountain Resort, just outside town. Whitefish is a year-round destination with plentiful attractions and a mixed array of shops, coffee houses, restaurants, accommodations. In WhiteFish you can
Cross-Country Skiing and Snowshoeing.
Winter Carnival in Whitefish.
The city is located in a broad valley near the confluence of the Gilgit River and Hunza River. Gilgit is a major tourist destination in Pakistan, and serves as a hub for trekking and mountaineering expeditions in the Karakoram mountain range. Gilgit Baltistan is home to some of the highest peaks in the world, including K2 the second highest peak in the world. Gilgit Baltistan's landscape includes mountains, lakes, glaciers and valleys. Gilgit Baltistan is not only known for its mountains — it is also visited for its landmarks, culture, history and people , it's snowfalls🤩🤩 And it's Snowstorms😱😱😱 And once you see it you can't miss it😉😉😉
Murree is a mountain resort town. Muree's average hight is 2,291 m. Muree is wonderful place to visit in January especially if you like to enjoy snowfall. Roads re open all year around. The middle-year months have very comfortable weather with high temperatures that are comfortable. These months see the most precipitation with 8 to 14 days of precipitation per month. June – August is the second busiest season for tourism in Murree.
What to wear/what to pack:
Socks.
Warm pants or jeans.
Jacket or coat.
Light gloves or mittens.
Waterproof coat.
Fleeces.
Standard footwear.
Waterproof boots.
Lake Tahoe is a large freshwater lake in the Sierra Nevada Mountains, straddling the border of California and Nevada. It's known for its beaches and ski resorts. On the southwest shore, Emerald Bay State Park contains the 1929 Nordic-style mansion Vikingsholm. Along the lake's northeast side, Lake Tahoe Nevada State Park includes Sand Harbor Beach and Spooner Lake, a gateway to the long-distance Tahoe Rim Trail.The water in Lake Tahoe is 99.994% pure, according to the Tahoe Fund, and considered one of the purest large lakes in the world. Commercially distilled water is 99.998% pure, so it's pretty close. t's no secret that the winter in Tahoe provides excellent conditions for skiing. The snow is plentiful, and the slopes are grand. … Skiing is just one of many Lake Tahoe winter activities to enjoy — you can also partake in snowboarding, ice skating or hiking through the snow-coated Sierra Nevadas.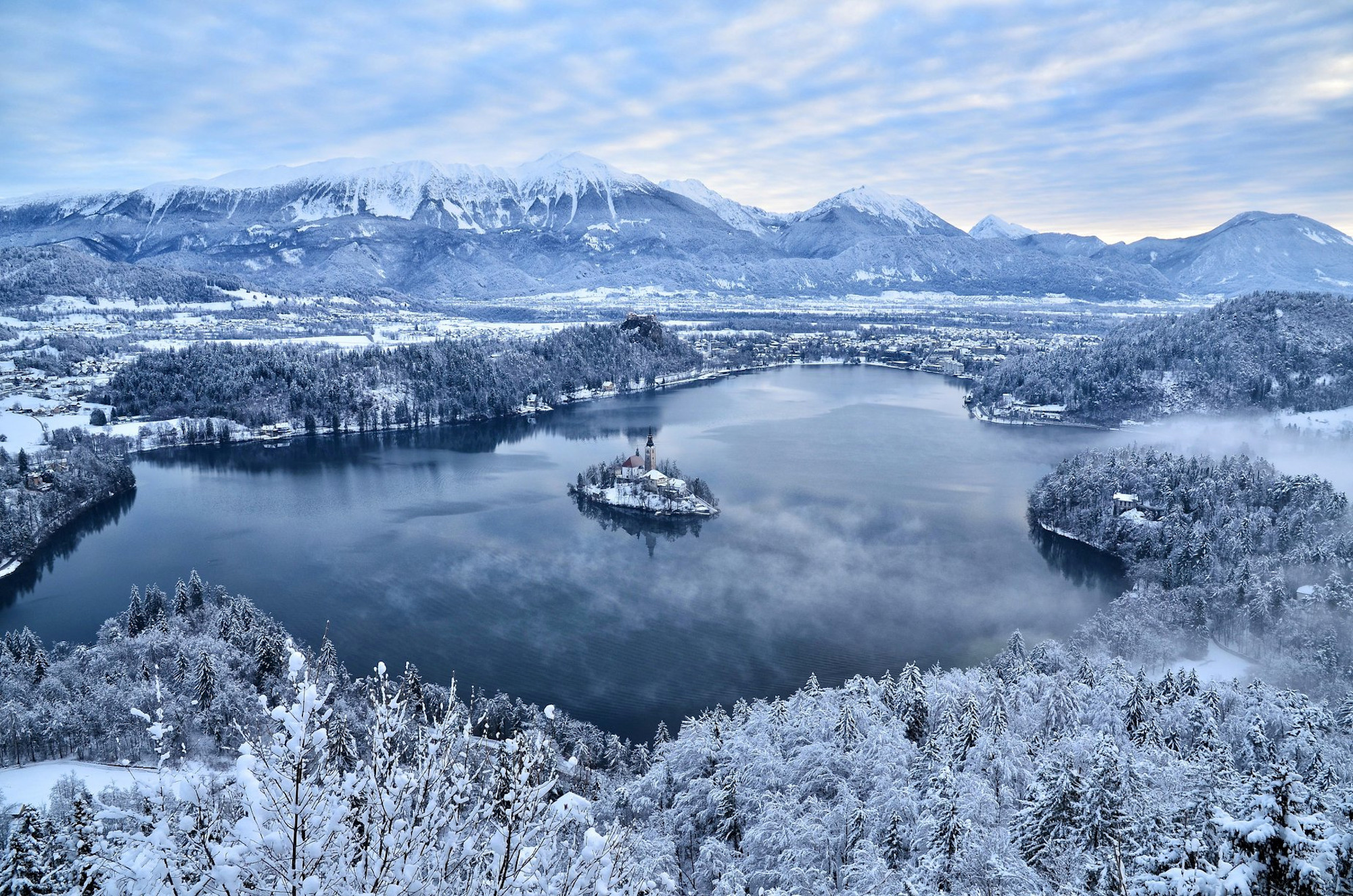 Lake Bled is a lake in the Julian Alps of the Upper Carniolan region of northwestern Slovenia, where it adjoins the town of Bled. Lake Bled is Slovenia's most popular tourist attraction and although it's getting more and more famous, it's still relatively unknown comparing to other European landmarks. And, in contrast to other places flooded by masses of visitors, the beautiful Bled is not overrated at all. Winter is quite a Fantastic time to visit Bled. There is snow on the Alp mountains, Lake Bled freezes over and festive events bring the sleepy town to life. Photographers will be taken away by the winter landscape and winter sports lovers can choose from skating, skiing and sledding.
Soooo Folks i hope you enjoyed and,
Stay safe
All the best
~Maro😄😄